ABOUT THIS BOOK

The freedom of students to learn at university is being eroded by a performative culture that fails to respect their rights to engage and develop as autonomous adults. Instead, students are being restricted in how they learn, when they learn and what they learn by the so-called student engagement movement. Compulsory attendance registers, class contribution grading, group project work and reflective learning exercises based on expectations of self-disclosure and confession take little account of the rights of students or individual differences between them. This new hidden university curriculum is intolerant of students who may prefer to learn informally, are reticent, shy, or simply value their privacy. Three forms of student performativity have arisen - bodily, participative and emotional – which threaten the freedom to learn.



This is a brilliant and devastating book. Beautifully and engagingly written Freedom to Learn presents an indictment of much contemporary thinking about 'engaging' students and their 'learning experiences'. This is a book that should become required reading not only for vice-chancellors, and all involved in 'improving' teaching and learning in universities, but for anyone with any responsibility towards shaping higher education.

Professor Emeritus Ronald Barnett
University College London Institute of Education, UK


Bruce Macfarlane's book makes an outstanding contribution to unravelling a significant aspect of the current ideology and fallacious assumptions surrounding teaching, learning and assessment in higher education…a measured, insightful and comprehensively researched analysis of a topic that appears to have been largely taboo to date.

Professor Emeritus Royce Sadler
Griffith University, Australia

An incisive re-imagination of student academic freedom, interweaving conceptual thought and empirical data.

Professor David Carless
University of Hong Kong, Hong Kong

Bruce Macfarlane writes about student rights and freedoms. He has produced a beautifully argued and accessible account that provides an alternative view to the ideological framing of student learning that has dominated higher education over the last 30 years. Anyone interested in student learning should read this book.

Professor Tony Harland
University of Otago, New Zealand

Freedom to learn offers a valuable and almost completely overlooked perspective on an issue as important as its literature is extensive. By focussing on students' intellectual freedom the author also offers a new perspective on the nature of the far more commonly discussed intellectual freedom of academics. Macfarlane's critique of the bodily, participatory and emotional performativity increasingly expected of students is at least a significant corrective and may lead to a substantial rethinking of one of the major recent developments in higher education teaching-learning.

Professor Gavin Moodie
University of Toronto

My guess is that this book will make more than a few people in education feel a little uncomfortable. And so it should. The book challenges us to consider a number of things we seem to be taking for granted.....Macfarlane is measured throughout in his damning critique of a lot of what passes as evidence of good practice in higher education

John Lea
Association of Colleges
(review in International Journal for Students as Partners, 1:1, May, 2017)



A large portion of what Macfarlane pointed out as an affront to student rights and academic freedom I previously perceived as a deficit in my abilities as a student.

Throughout my undergraduate studies, I often felt not "good enough" simply due to my dislike of activities such as class discussions or group presentations. As such, this book challenged a lot of my innate ideals about higher education and my role as a student within it.....I found Macfarlane's book a compelling read even though it was not written with someone like me in mind.

Lucie S. Dvorakova, Honours Student, McGill University
(review in International Journal for Students as Partners, 1:1, May, 2017)





Powered by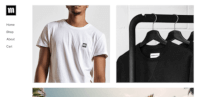 Create your own unique website with customizable templates.