ABOUT THIS BOOK

​

This is a book about the ethics of teaching in the context of higher education. While many books focus on the broader socially ethical topics of widening participation and promoting equal opportunities, this unique book concentrates specifically on the

lecturer's professional responsibilities.

It covers the real-life, messy, everyday moral dilemmas that confront university teachers when dealing with students and colleagues - whether arising from facilitated discussion in the classroom, deciding whether it is fair to extend a deadline, investigating suspected plagiarism or dealing with complaints.

Bruce Macfarlane analyses the pros and cons of prescriptive professional codes of practice employed by many universities and proposes the active development of professional virtues over bureaucratic recommendations. The material is presented in a scholarly, yet accessible style, and case examples are used throughout to encourage a practical, reflective approach.

Teaching With Integrity seeks to bridge the pedagogic gap currently separating the debate about teaching and learning in higher education from the broader social and ethical environment in which it takes place..
This highly accessible and deeply thoughtful book provides the resources necessary for re-establishing the moral grounds of academic practice. It should be read by all those who have a concern for the future well-being of higher education.

​Professor Jon Nixon, University of Sheffield

I commend this book to anyone with an interest in the professional development of academic staff and/or the ethics of the HE workplace. It is an interesting topic, made very accessible and I challenge anyone not to be drawn into the case studies.

Professor Mike Cook
University of Lincoln
Powered by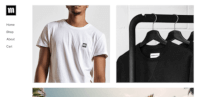 Create your own unique website with customizable templates.