​WOMEN PROFESSORS AS INTELLECTUAL LEADERS

This project funded by the UK Leadership foundation for Higher Education analysed the ways in which women professors define and exercise their role as intellectual leaders locally, nationally and internationally. It builds on conceptual understandings of the role of professors as intellectual leaders with particular reference to the work and identity of women academics.

Co-investigator: Damon Burg
Funder: Leadership Foundation for Higher Education

See the project report here:
​


KNOWLEDGE CREATION IN HIGHER EDUCATION STUDIES: AN INTERGENERATIONAL ANALYSIS

The study is analysing the development of HE as a research field through the autobiographical accounts of intellectual and career histories of three generations of scholars. The focus of the study is on how the experiences and perceptions of HE researchers have been shaped and re-shaped over time. In doing so it draws on (and adapts) conceptual distinctions between different generations of feminist scholars developed by Gumport (2002).
​
Co-investigator: Damon Burg
Funder: Society for Research into Higher Education

AUTHORSHIP INTEGRITY IN HUMANITIES AND THE SOCIAL SCIENCES

This project is investigating the knowledge and attitudes of social science journal editors towards ethical issues connected with multiple authorship.

Collaborator: Research department, Taylor and Francis Group
Powered by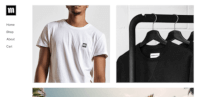 Create your own unique website with customizable templates.