ABOUT THIS BOOK

Researching with integrity breaks new ground by analyzing research ethics from the perspective of individual character rather than rule- based codes of practice. It challenges over-dependence on principles derived from bioethics to produce a book with relevance to a wide range of academic disciplines. Reflecting on real stories from university academics to illustrate fine-grained research dilemmas it identifies a series of moral virtues for the modern researcher and attendant vices to be avoided. The virtues of courage, respectfulness, resoluteness, sincerity, humility, and reflexivity are closely related to ethical practice throughout different phases of research in framing questions, negotiating access, generating data and ideas, creating results, disseminating those results, and reflecting on what has been achieved. The book off

ers a theoretically grounded yet strongly practical approach to understand- ing the complexities of research ethics. As such it will be an essential resource for both serious scholars of research ethics and postgraduate students.
Bruce Macfarlane's Researching with Integrity provides us with a way of thinking that can enhance a positive ethical outlook. It touches upon the philosophical yet is intensely practical. Its ideas are as applicable to research in physics as in fine art.

Professor Stephen Rowland, University College London, UK

Bruce Macfarlane's work constitutes an intellectually and morally serious enquiry into the integrity of academic life. His argument constitutes a timely and significant reminder that research ethics cannot be reduced to a set of bureaucratic procedures.

Professor Jon Nixon, Liverpool Hope University, UK

Researching with Integrity is very clear, logical and accessible - and a very important contribution to the field. It identifies and then maps out the virtues approach through the chapters. I can see myself using such a book on the courses I teach.

Dr Alan Skelton, University of Sheffield, UK
Powered by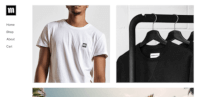 Create your own unique website with customizable templates.