ABOUT THIS BOOK

What is 'intellectual leadership' and how might this concept be better understood in the modern university?

Drawing on research into the role of full or chair professors, this book argues that it is important to define and reclaim intellectual leadership as a counter- weigh​t to the prevailing managerial culture of higher education. It contends that professors have been converted into narrowly defined knowledge entrepreneurs and often feel excluded or marginalized as leaders by their own universities. To fulfil their role, professors need to balance the privileges of academic freedom with the responsibilities of academic duty. They exercise their academic freedom as critics and advocates but they also need to be mentors, guardians, enablers and ambassadors. Four orientations to intellectual leadership are identified: knowledge producer, academic citizen, boundary transgressor and public intellectual. These orientations are illustrated by reference to the careers of professors and show how intellectual leadership can be better understood as a transformational activity. This book tackles the question of what intellectual leadership actually is and analyses the questions most frequently associated with the role of senior academics, including:

How can intellectual leadership be distinguished from other forms of leadership and management?
How can professors balance their responsibilities both within and beyond the university?
How can universities make better use of the expertise of professors as leaders?




A landmark text that will be much cited. Macfarlane deserves much credit as an intellectual pioneer for having so competently opened up an important new substantive sub-field.

Professor Linda Evans, University of Leeds, UK

A short, treasure of a book which is well worth reading. Not simply because it is well structured, tightly argued and meticulously researched, but also because Macfarlane's analysis of the demise of the professoriate raises fundamental questions about the current state of universities and the role, values and duties of professors

Helen Lentell, University of Leicester

Bruce Macfarlane shows outstanding scholarship, integrity and courage in his meticulous, research informed dissection of the professoriate from its former significant role in contributing to the direction, philosophy and ethos of the institution to its current diversity of meanings, diminished status and importance, as measured in dollars rather than intellect, or leadership.

Professor Lorraine Steffani, University of Auckland, New Zealand

The book is beautifully written, accessible to wide audiences, and hugely practical. Bruce Macfarlane has that rare talent of engaging seriously as a scholar and researcher with important topics but yet in a way that is attractive and readable and also oriented towards change and action.

Professor Emeritus Ronald Barnett, UCL Institute of Education, London, UK
Powered by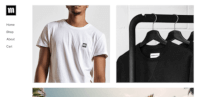 Create your own unique website with customizable templates.